Review – Agenda 2018
Predictive Analytics World London
etc.venues, 200 Aldersgate, 17-18 October, 2018
---
Predictive Analytics World for Business - London -

Day 1 - Wednesday, 17th October 2018
Room: Creative 1
Welcome & Opening
Room: Creative 1
Keynote:
Data science, if judged as a separate science, exceeds its sisters in truth, breadth, and utility. DS finds truth better than any other science; the crisis in replicability of results in the sciences today is largely due to bad data analysis, performed by amateurs. As for breadth, a data scientist can contribute mightily to a new field with only minor cooperation from a domain expert, whereas the reverse is not so easy. And for utility, data science can fit empirical behavior to provide a useful model where good theory doesn't yet exist. That is, it can predict "what" is likely even when "why" is beyond reach. But only if we do it right! The most vital data scientist skill is recognizing analytic hazards. With that, we become indispensable.
Room: Creative 1
Expectations on customer experience are being reset every day by digital native companies. Google, Facebook, Uber are leveraging real time customer data and providing relevant and personalized experience at every touchpoint. When it comes to customer experience we can no longer benchmark ourselves with the peers in our own industry as digital has expanded the peer set by blurring industry boundaries. Financial services is no different. Customer's financial journey is becoming increasingly complex with multitude of financial services entering the market every day. It has become even more critical to provide relevant and personalized customer experience in this space. The case studies in this talk highlight some possibilities (and recent examples) in making the customer touchpoints more personalized and engaging through predictive analytics leveraging transaction, credit bureau and digital data.
Speaker
Senior Director
Visa Consulting & Analytics
Room: Specialist
Deep Dive
Companies are turning more and more attention to how their internal machine learning systems make decision. It is becoming more and more important to infer the rationale behind their reasoning. Inability to make such inferences can have far-reaching consequences. Government, hospitals, and other businesses become dependent on decisions made by algorithms. With that in mind, we present a series of techniques and algorithms that can turn a black box system into a human readable and understandable series of rules. We illustrate these approaches using marketing and retail use cases.
Session Change for Combo Pass Holders
Room: Creative 1
In this talk, Hector will cover some recent advances in applying machine learning to the field of healthcare. A brief overview of deep learning and its applications in healthcare such as diagnostics, care management, decision support and personalized medicine. There will be deeper dives into specific topics such as machine learning on electronic health records.
Room: Creative 1
Part 1
Who gets to call themselves a Data Scientists? An Analytics Professional? Almost every company in the industry has a unique way of defining roles and assigning titles in data analytics related positions. This has resulted in a chaotic market that is confusing to employers, academic and training institutions, recruiters, and candidates. This presentation will share the main outcomes and learnings of a global research study to understand standards on definitions of analytics roles, skill-sets and career paths in the data science industry. Study reaches out to several hundred analytics leaders globally and is managed by an executive committee including academicians and industry leaders.
Speakers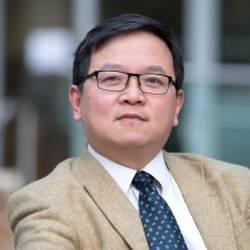 Founding Director of Data Science Institute
Imperial College London
Managing Partner
Analytics Center
Part 2
In the past 15 years or so technology companies like Google and Facebook have been applying predictive analytics to digital marketing for producing targeting and optimisation solutions. Today with the growth of scaled cloud platforms and machine learning technologies, it has become possible for brands to build their own solutions to these and other marketing challenges. Here we will explore how machine learning methods such as Markov chains and boosted and ensemble classifier methods can be used to predict and optimise the marketing mix, and some of the key technical challenges involved. We will further show how such predictive models can be used to identify and target customer prospects and with additional modelling, automate digital buying solutions. The presentation will also cover organisation challenges such as the need to foster collaboration between data scientists and marketers in order to get to actionability, and the practical steps you needed to apply these technologies to your own organisation.
Room: Specialist
Deep Dive
Graph-based machine learning is becoming a very important trend in Artificial Intelligence, transcending a lot of other techniques. The worlds largest companies are promoting this trend. For instance Google Expander's platform combines semi-supervised machine learning with large-scale graph-based learning.


Using graphs as basic representation of data for machine learning purposes has several advantages: (i) the data is already modelled for further analysis, explicitly representing connections and relationships between things and concepts; (ii) graphs can easily combine multiple sources into a single graph representation and learn over them, creating Knowledge Graphs; (iii) a lot of machine learning algorithms exploit graphs for improving computation performances and results quality.

The Deep Dive will show the advantages above presenting also some applications like recommendation engine and natural language processing that use machine learning over graph. Concrete scenarios, models and end-to-end infrastructure will be discussed
Session Change for Combo Pass Holders
Room: Creative 1
ING is a data driven enterprise, which is heavily investing in AI, analytics and streaming data processing. As many other enterprises, ING deals with a large variety of data sources. . The amount of data which must be handled goes beyond the computing performance of single machines, and vertical scalability is hardly an option. For this specific reason ING is moving towards a scenario where machines are grouped into clusters and data is handled by distributed processing systems. An important building block in ING's analytics journey is a state-of-the-art Data Lake, build around Hadoop, Spark, IBM PDA, and Cassandra. The data lake replaces several enterprise data warehouses and is the central repository for all types of data, supporting various types of queries for our stakeholders' demands: batch, real-time, large and small datasets. Key elements of the ING's Data Lake are RESTfull APIs, secured and managed access to big data storage and processing, and real-time streaming analytics. Data is also being handled more often than not as streams and ING is using Flink and Kafka provide faster, more reactive and up-to-date user experiences and journeys. Finally, machine learning is aiding traditional SQL analytics to provide better insight when it comes to operational excellence, business processes, marketing and security applications. In this session Bas will give some examples of data-driven use cases and explains the choices in technology and way of working that ING has made in the past few years.
Room: Specialist
Deep Dive
Transfer learning is a deep learning technique that uses pre-trained networks as starting points for training domain specific classifiers. This allows for virtually out-of-the-box building of powerful baseline deep learning models for virtually any domain, from medical images like X-ray images to industrial optical images or satellite imagery. This can be further generalized to non-image datasets like IoT, by emphasizing its multichannel 1D images properties. George is using GPU enabled Deep Learning Virtual Machinesto show how engineers can leverage open-source deep learning frameworks like Keras to build end to end intelligent signal classification solutions.
Speakers
Data Science and AI
Microsoft
Algorithm Specialist
Microsoft
Room: Creative 1
The Washington Post invested in building a data science team more than five years ago. In that time we have taken on ambitious data-driven projects. In this presentation you will learn how artificial intelligence and machine learning is changing the products we build. From our automatic comment moderation tool, ModBot, to automatic content generation through Heliograf and how we learn from the data to shape future product development.

Session Change for Combo Pass Holders
Room: Creative 1
Part 1
We've all seen presentations about ideal predictive analytics setups and -teams in big companies, but how do you make it work in smaller organisations when resources are scarce? How do you make headway when the rest of the organization is busy doing other things? In this presentation we will show our journey into analytics by taking pragmatic steps in a smaller organization. Illustrated with real life cases and practical applications.
Part 2
BOTS is one of the AI Buzzwords du Jour. But what is behind the hype? In this presentation, the major components of a bot will be identified then a practical example will be created using public data and open source software. A highlight will be the use of machine learning combined with various forms of active learning to not only create an initial ontology but then to help make the bot automatically "smarter" over time. The example is done so that it can be shared and extended to a variety of topics.
Networking Reception in the Exhibit Hall
End of First Conference Day
Dinner with strangers:
meet your fellow attendees.
See the registration desk for more information
Location: St Barts Brewery, 66 West Smithfield, London EC1A 9DY
Predictive Analytics World for Business - London -

Day 2 - Thursday, 18th October 2018
Room: Creative 1
Part 1
Telenet Group (part of Liberty Global), the largest provider of cable broadband services in Belgium, continuously strives to create an amazing experience for its customers. To tackle possible service issues proactively, Telenet makes use of Advanced Analytical techniques. Different predictive models are deployed to identify which service issues customers possibly encounter.
Our solution was used in 2017 for the first time during the 'Helemaal Mee Tournee' Campaign. As a result, Telenet was able to proactively detect households with an issue and send out technicians more efficiently. In this presentation we will show how we built our models, how we cooperated with stakeholders, and which are our next steps.
Speakers
Advanced Analytics Manager
Telenet
Managing Partner
Python Predictions
Part 2
Working across 2000+ cities, Alibaba facilitates close to ten million food deliveries per day. In this talk, we'll discuss Alibaba's multi-factor dispatching and route planning model, which is used to optimize the real-time planning of their three million delivery riders delivering from 1.3 million partner shops. We'll discuss static, dynamic and behavioral factors and constraints within this model, as well as how deployment is scaled in the Alibaba cloud, resulting in a response time of 500ms and cost savings of several hundred million dollars per year.
Speaker
Solution Architect
Alibaba Cloud
Room: Creative 1
Smartphone sensors produce around 1 GB of data per hour as they record location, air pressure, acceleration, ambient light, etc. iPhones are even equipped with dedicated coprocessors to facilitate real-time analysis. In this talk, Silvan Rath, a widely recognized expert in location technology, will provide a true insider view on how companies are leveraging smartphone location data across verticals. The range of possible insights will surprise you. He'll give an overview of technology, discuss important legal considerations, and provide practical tips how to collect and analyze data from smartphones, with the goal of producing tangible business value.
Room: Specialist
Deep Dive
Reinforcement learning is gaining attraction in the AI field as it extends to predictive analytics to a fully autonomous and optimized control of complex systems. It has a lot of applications in robotics, autonomous car driving, industrial control and even gaming. This talk derives the main theoretical concepts, applicable algorithms and simulation environments for agent development. There will be also a discussion about still existing challenges and limitations of this concept.
Session Change for Combo Pass Holders
Room: Creative 1
Part 1
In situations where 1% optimisation improvement might be worth millions – algorithm tuning, parallelisation, cloud benchmarking, etc – might turn out to be just the things that count. Grzegorz Gawron walks you through some cases where software engineering (computer science?) goes hand in hand with data science. All based on VirtusLab's real-world projects.
Speaker
Head of Data Science
VirtusLab
Part 2
With all the hype surrounding Artificial Intelligence these days and the ever-increasing data generated, the willingness from business stakeholders to adopt this technology is on the rise.
When decision-makers get past the "What is it?" question, they immediately get motivated into understanding "Where?" in their business AI fits. This is a subject of paramount relevance with not nearly enough focus by the community.
In this talk, João addresses this topic with thought provoking real-life use cases from his experience in developing and implementing AI solutions with Inovretail.
Room: Creative 1
Part 1
In this presentation David will highlight the key imperatives required to successfully develop an analytics capability. Big Data and Analytics have been known 'hot topics' for some time now. The spending on analytics is expected to increase in the coming years. What is less well known is what it takes to make advanced analytics successful. There are many examples where it appears to have "bounced off" companies despite the great promise. Analytics requires the right conditions to be successful. The presentation, based on interviews and surveys of over 400 world leading executives, sets out the 10 imperatives required to succeed.
Part 2
This talk will discuss how machine learning on images can be used to understand and optimize drivers of ad success (logo, faces, text, etc.), and to further generate features for additional advanced models. We'll discuss, for example, how we can use these models to estimate impact on click through rates and how this can help guide better use of advertising creatives.
Room: Specialist
Deep Dive
In this Deep Dive, Bohdan will cover approaches for sales time series predictions, risk assessments in business analytics and some of the main points of his team #1 Place Solution on Kaggle competition "Grupo Bimbo Inventory Demand".
Session Change for Combo Pass Holders
Room: Creative 1
Applied deep learning has fast become a standard tool for many industry machine learning applications. New advances in neural network techniques have opened the doors to solving problems at scale that were out of reach until recently. Because of these advances, applications such as in image recognition for self-driving cars, medical image classification, text translation, and fake news detection are both tractable and often the industry standard. In this keynote, Mike Tamir, who heads the data science teams at Uber ATG—the self-driving cars division—reveals how two key application areas of deep learning signal the broad importance of this emerging technology.
Room: Creative 1
ASOS uses machine learning to help customers find clothes they will love. There are some specific challenges of the fashion domain that require adapting and customising well-known solutions that have been used in other domains such as music and video recommendation. In this talk, Saùl will share some of the challenges and solutions he and his team came up with.
Session Change for Combo Pass Holders
Room: Creative 1
In this talk Andreas will briefly introduce GANs and discuss how they can be used in a semi-supervised learning setup, to improve generalization when only few labeled examples are available. Two datasets will be considered. The first one is a standard academic dataset (SVHN) where this technique has been originally applied to improve generalization of digit recognition. The discriminator is trained on labeled images, unlabeled images, as well as artificially generated images from the GAN. By combining three sources of data, it will generalize better than a classifier trained on only one source of data. The same approach will then be used in one real world use case.
End of Predictive Analytics World for Business London 2018